European products at stake in Spain's water war
Salads and watermelons by Spanish farmer Juan Francisco Abellaneda fill the shelves of European supermarkets in winter and summer. But perhaps not for long.
The faucet that has turned the arid semi-desert of southeast Spain into Europe's garden is about to shut off, threatening the intensive farms that feed much of the continent.
Spain is the EU's largest producer of fruit and vegetables, and nearly half of its exports are grown by farmers like Abellaneda, irrigated by huge diversions of water from the Tagus River hundreds of kilometers (miles) to the north.
But with climate change hitting Spain hard and three-quarters of the country at risk of desertification, the government has decided to limit the Tagus' dwindling waters to the southeastern Levante.
The level of the longest river of the Iberian Peninsula dangerously drops to such an extent that in some places in the summer it is possible to cross its dry bed on foot.
Just like the shrinking Nile in Egypt and the Tigris in Iraq, the right to use the waters of the Tagus, which empties into Portugal before emptying into the Atlantic, has become a political issue.
The debate gets even more heated ahead of regional elections later this month, when the intensive agriculture that is the backbone of the Spanish economy is being called into question.
"We need water (from the Tagus). If they take it from us, it will be nothing but a desert," Abellaneda said.
What are we going to live on?
The 47-year-old looked anxiously at the dusty broccoli bushes growing on his 300 hectares (740 acres) near Murcia.
Despite another abnormally hot and dry spring, the farm he and his brothers run is thriving, exporting 3,000 tons of fruits and vegetables a year.
During the time of his father and grandfather, Murcia was one of the poorest parts of Spain, a land where farmers lived. Greenhouses and high-tech storage facilities now stretch to the horizon.
"If they don't bring us water, what will we live on?" asked Abellaneda, a founding member of the Deilor cooperative, which employs 700 people.
He does not want to turn back the clock and fears massive job losses if they lose water.
"The region is one of the driest" in Spain, said Domingo Baeza, professor of river ecology at the Autonomous University of Madrid, "which does not have enough of its own water for intensive agriculture.
To make the parched southeast flourish, Spain began construction on the giant Tajo Segura water diversion project under dictator General Franco in 1960. It took almost 20 years to build 300 kilometers of canals, tunnels, aqueducts and reservoirs, bringing in billions of dollars. liters of water from the Tagus River south to the Segura basin between Murcia and Andalusia.
Once hailed as a model for dealing with droughts, it is now accused of making them worse.
It has also made the Levante region, which includes the dry provinces of Murcia, Alicante and Almeria, the largest horticultural center in Europe, employing 100,000 people in businesses with a turnover of more than three billion euros ($3.3 billion) a year.
Rivers dry up
But today, "Tahoe is suffering," Baeza said. "It has degraded in many places … because we have far exceeded its capacity (with) the uncontrolled expansion of the land it irrigates."
Since the implementation of the Transfer project, the average temperature in Spain has jumped by 1.3 degrees Celsius (more than two degrees Fahrenheit), according to the Spanish meteorological service.
The Spanish government estimates that the flow of the Tagus has decreased by 12 percent over the same period and could fall as much as 40 percent by 2050.
Extreme heat waves over the past few years, sometimes early in the year when temperature records were broken again last week, have dried up rivers and reservoirs and caused water outages.
"Global warming has changed the situation," said Greenpeace's Julio Barea. Transfer "no longer working" for Spain. "Tezh needs water (it is inferior to farms in the southeast) to survive," he insisted.
In the central part of the Castile-La Mancha region, where the water from the Tagus River is pumped south, the consequences of losing so much water have been visible for many years.
"Our land has been sacrificed" to Levante farmers, said Borja Castro, a socialist mayor of Alcocera, a village near the Entrepenas and Buendía reservoirs, whose water is pumped to the southeast.
Known as the "Sea of ​​Castile" because of the artificial lakes that were created by sealing off the Tagus in the 1950s, it attracted many tourists who came for weekends to swim, boat and eat at its restaurants.
"It was really lively," recalls Borja's father, Carlos Castro, 65, pointing to the ruins of a cafe next to where he used to go swimming as a teenager. Now "it looks like a desert," he sighed.
"Food security is at stake"
The beaches where tourists once lazed have disappeared along with the lake water now several dozen meters below where it was.
"Everything needs to be stopped when the damn water pumps started," said Mayor Castro, who ordered them to stop completely. "Businesses, jobs and part of our population have gone with our water.
"They turned Levante into the garden of Europe, but with water that came from somewhere else. This is madness".
Madrid wants to reduce the transfer of water by a third, except during periods of heavy rains, in order to raise the level of the Tagus.
But without that water, the southeast "will not be able to support modern and competitive agriculture," which could threaten Europe's food security, warned Alfonso Gálvez, head of the Asaja farmers' union.
The cuts could leave 12,200 hectares of arable land abandoned, the farmer lobbying group SCRATS said. The economic costs would also be colossal, it argued, up to 137 million euros per year, with 15,000 jobs lost.
"It's just unbearable"
The political battle over water leading up to this month's elections has spawned some odd allies.
The socialist-held region of Valencia to the east has itself allied itself with Murcia, which is run by conservatives from the People's Party, to try to stop any cuts. Meanwhile, the Socialist Castile-La Mancha supports the government's decree with the help of the local right.
Prime Minister Pedro Sanchez's leftist government has said it has no choice but to cut runoff to bring it in line with Spanish Supreme Court rulings and EU environmental regulations that require watershed protection plans.
Ecological Transition Minister Teresa Ribera said the decision was based on "the best scientific knowledge possible" and promised more money to develop other water sources.
The government is keen on desalination, which is already underway in the Levant, but on a relatively small scale.
But many farmers are not convinced. Galvez said desalinated water lacks nutrients and has "a big impact on the environment because it takes a lot of electricity to produce it" as well as its harmful effects on the marine ecosystem.
Equally skeptical is the conservative head of the Murcia region, Fernando López Miras. He said the costs were prohibitive – three to four times more than transporting water from the Tagus. "They are talking about a price of about 1.4 euros per litre. That's the price of gasoline!"
He argued that farmers had a right to water because the constitution decreed that "Spain's water belongs to all Spaniards". Desalination plants were, at best, a help, not an "alternative" source of water.
For environmentalists, Spain's entire agricultural model needs to be rethought. "More than 80 percent of Spain's fresh water is used for agriculture…it just doesn't make sense," Greenpeace's Barea said.
According to him, it is necessary to drastically reduce the amount of land allocated for intensive farming if Spain wants to avoid a catastrophe. "Spain cannot be the garden of Europe if we have less and less water."
© 2023 AFP
quotes: European Products at Stake in Spain's Water War (2023 May 2), retrieved May 2, 2023 from https://phys.org/news/2023-05-europe-stake-spain-war.html.
This document is protected by copyright. Except in any fair dealing for the purpose of private study or research, no part may be reproduced without written permission. Content is provided for informational purposes only.
FRIEDA about an artificial intelligence robot that can draw. But is it art?
Researchers at Carnegie Mellon University have developed a robot capable of painting abstract acrylics. This is art?
Parts of plant cells turn into glass to absorb the sun's rays.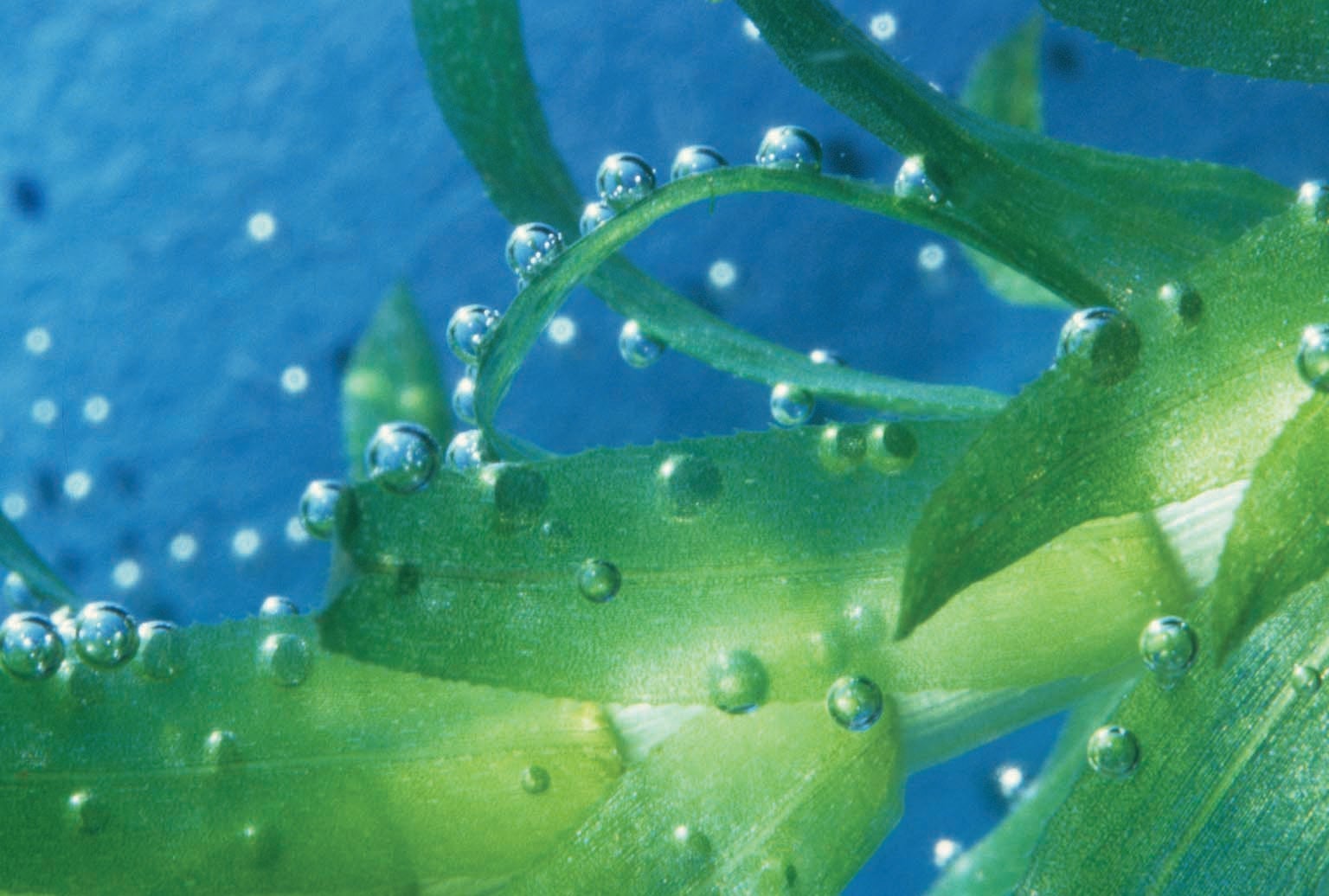 Plants are active forms of life down to their very cells. Within seconds of being exposed to light, the chloroplasts of some plants—the cellular organs that convert light into energy—begin to scramble and then solidify back into a flat layer when the light dims.
"They make this mesmerizing, beautiful building," says Nico Schramma, a physicist at the University of Amsterdam. In a new study, he and his colleagues found that chloroplasts, when pressed against each other against a cell wall in low light, actually become a kind of "glass". The results of the study help explain how chloroplasts can switch between solid and fluid to best absorb the sun's rays.
Glass for a physicist is a broad category of solid matter. Caramel can be glass. It's the same with plastic and, by some standards, even mayonnaise for spreading. Unlike crystalline structures such as ice, which are solid due to the orderliness of their particles, disordered liquid particles turn into glass when they are compressed so tightly that they can barely move.
Schramma's team found that chloroplasts can undergo a similar process. Physicists trace chloroplasts in aquatic plant Elodea dense under different lighting conditions to build a model of their movement, and they soon recognized the evidence of a glass system in the data. Results published recently V Proceedings of the National Academy of Sciences USAshow that instead of individual chloroplasts slowing down in low light, they clustered and engulfed each other.
The findings are "very strong evidence for glass transitions," says Lisa Manning, a physicist-biologist at Syracuse University who was not involved in the work. Recognizing this process will allow physicists to study the complex dynamics of chloroplasts as a familiar type of system, the researchers say.
The results also revealed hidden parallels with other glassy living systems. These glass transitions serve an important purpose: flexibility. Developing embryos, for example, move between fluid and rigid. And solid tumors spread throughout the body, being like liquids.
In poor light, the glassy state of chloroplasts allows them to form a flat layer to absorb as much light as possible, like a cat on a sunspot. But too much light is harmful, so in strong light conditions, chloroplasts entwine and dodge to minimize exposure. "We often think that plants are not very dynamic, but at the cellular level they are just as dynamic as any other living thing," says Roger Hangarter, a plant biologist at Indiana University Bloomington who was not involved in the study.
Hangarter asks if he studies at E.densa can be extended to other plants in which the shape, size, and movement of chloroplasts differ. The authors plan to collaborate with molecular biologists in future research to integrate this level of biological detail into their physics-inspired models.
Riding a Vomit Comet with First Disabled Astronaut John McFall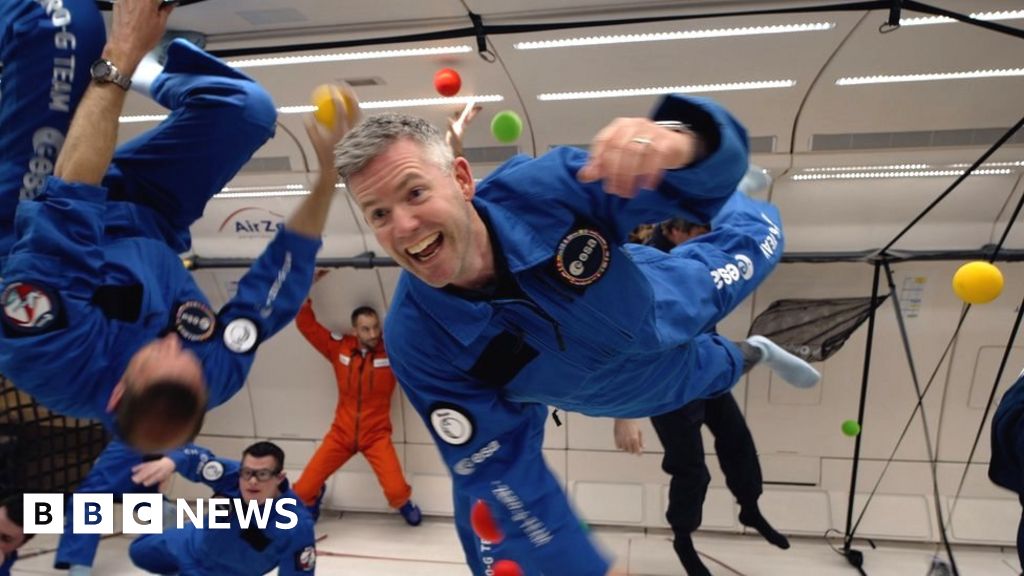 The first paraastronaut of the European Space Agency tested weightlessness on a "vomit comet".