IT gives the Ukrainian economy resilience in the face of adversity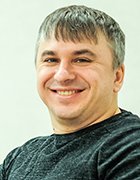 During the first 10 months of Ukraine's war with Russia and the massive upheaval it caused, the country's IT industry continued to grow.
According to a report by the IT-Ukraine Association, the value of IT exports from the Russian invasion in February last year to the end of December was $6 billion, about 10% more than in the same period in 2001.
Almost 290,000 people in Ukraine are employed in the technology sector, and IT exports accounted for 3.5% of Ukraine's GDP and 37.8% of total services exports in 2021. If the Russian invasion led to the collapse of the sector, Ukraine would be greatly weakened.
But the sector's resilience came as a surprise to all but the Ukrainian tech sector itself. "These results were made possible thanks to the effective implementation of business continuity plans, the timely relocation of teams and the diversification of development centers in Ukraine and abroad," writes Konstantin Vasyuk, Executive Director of the IT-Ukraine Association, in the organization's report. Do IT like Ukraine report.

The importance of the IT sector for the future of Ukraine cannot be overestimated. "IT companies continue to work and implement projects even during power outages, pay taxes on time, increase their presence in the global market and attract new customers. It is thanks to such unique skills and experience that the Ukrainian IT industry has the potential to become the main driver of the post-war reconstruction of Ukraine," Vasyuk wrote.
IT hotspot
No Ukrainian city has been more destroyed than Kharkov in the east, just 80 kilometers from the Russian border.
Kharkiv was captured at the beginning of the conflict, which changed the lives of local residents and businesses overnight. Now the city is known all over the world, but few people realize that this is a hot spot for IT business.
"Ukrainian IT industry has the potential to become the main driver of the post-war reconstruction of Ukraine"


Konstantin Vasyuk, Ukrainian IT Association

Before the outbreak of the war, the city was home to the IT services company Aimprosoft. Mainly focused on providing web application development experience, Aimprosoft provides individual developers, development teams or comprehensive software development management services to its clients. As co-founder Maxim Ivanov says, "outstaffing and outsourcing".
Ivanov is the CEO of a 350-employee company that was established in 2005 and has clients in the US and Europe, including British telecommunications provider Virtual 1.
"I didn't believe that this war would start because a lot of people in eastern Ukraine have relatives in Russia," he said, adding that while "it was impossible to think that this could happen," the company did have a back-up office. in the west of the country.
This office was quickly used when Kharkiv was attacked by Russian forces at the start of the invasion, and Aimprosoft moved its headquarters to Ivano-Frankivsk in western Ukraine. Currently, its employees are scattered throughout the country, about 20% of them are in other European countries.
Preparing for a pandemic
Ivanov said the experience of working remotely during the Covid-19 pandemic means employees have been equipped to work in remote locations and developers have already moved from desktops to laptops. "Everyone was ready to jump into their cars and head to safety."
He remembers being awakened by the sound of artillery fire as Russian troops advanced on Kharkov. "That's something you really don't want to remember. There was me, my wife, two kids and a cat – we loaded everything we could into the car and headed to our back-up office," he told Computer Weekly.
Unfortunately, due to a car breakdown and the inability to find a mechanic at the height of the war, Ivanov and his family were stuck in the center of Ukraine for several months. "Public transport was running, but [we were in] a safe place, and there was no point in rushing."
From a business standpoint, he says, the early days were the hardest. "No one expected this and it took a while for the staff to get online again, but we were back to full strength within three days."
Customers were sympathetic to any interruption in service, given the scale and global significance of events in Ukraine. "All of our clients understood the situation, and many even paid for the days the developers missed due to the fact that they were on the road. The help from our clients has been incredible and not a single contract has been canceled due to the war."
"Many of our clients have problems due to the current global economic problems, but we are still finding new projects. Although we are not in the best shape, we are in good shape."

Maxim Ivanov, Aimprosoft
In fact, the company wins business. "Obviously, many of our clients are having problems due to the current global economic problems, but we are still finding new projects," Ivanov said. "Although we are not in the best shape, we are in pretty good shape."
Now the company pays the debt to the state. It contributes financially to the war effort by supporting military operations with equipment such as vehicles, medicines and drones. It also has employees on the front lines.
One of the main goals of the company is to keep all its employees and continue to pay them wages. "We care about our people and don't want to lose anyone," Ivanov said.
He does not plan to leave Ukraine and looks positively into the future. "We feel that we will win the war. We count on the support of other countries, but if this continues, we will win and restore Ukraine. I want to stay here. I love my country."
In addition to opening a main office in western Ukraine, Aimprosoft opened five small offices throughout the country, each with its own power plant, so that in the event of a power outage in their places of residence, people could come to one of these offices to work.
Safety First
Vlad Khodzinsky, vice president of Ukrainian software development company Sigma Software, also founded in Kharkiv some 20 years ago, told Computer Weekly: "I distinctly remember being woken up by the sound of explosions just over a year ago. From that moment on, I started thinking and planning various scenarios."
Although the company has since spread all over the world, its headquarters and 90% of the staff have traditionally been located in Kharkiv, where Khodzinsky and his family were there when the war began.
From his London office, where he is now based, he said: "As a father and manager of hundreds of people, my first thought was to move my family to safety. My second thought was to move our employees to safe places."
Sigma Software, which provides software development, testing, consulting and cybersecurity services, has 17 offices around the world with approximately 2,000 employees serving hundreds of corporate clients, including Scania and AstraZeneca.
Most of the company's employees and operations are located in Ukraine, including Kharkiv.
"As long as we can provide services, we can support, donate, create jobs, pay taxes and grow"

Vlad Khodzinsky, Sigma Software
Once his family and employees were moved to safety, Chodzinsky began to think about how to keep the business going, always looking at the bigger picture. "As long as we can provide services, we can support, donate, create jobs, pay taxes and grow," he said.
The company, its partners and employees have raised about $4 million in support of Ukraine and its people. The money was spent on military equipment.
According to Khodzinsky, Sigma Software's expertise in business continuity came to the fore during the Russian invasion. The company has been accumulating this experience for almost a decade. "For us, the war began in 2014, and since then we have constantly focused on this risk. For example, our infrastructure and servers were already in safe European countries."
He said his offices also have their own diesel generators that can provide electricity for two weeks, as well as a back-up Internet connection.
Distributed workforce
The company now has a strategy to balance its workforce with less reliance on employees from Ukraine.
"Now we are hiring more people outside of Ukraine as part of our strategy to build more distributed and balanced teams. We hope that we were helped in Ukraine and helped in other European countries," Khodzinsky said.
He said the strategy was to help the company overcome the nervousness of customers who are sometimes "unwilling to hire in Ukraine" as a direct consequence of Russia's invasion of the country.
Reducing the workforce in Ukraine was a difficult decision, but as part of the recruitment process, the company will be offering jobs to displaced Ukrainians as well as local residents in other countries. "For us, this is an opportunity to hire someone who needs a job," Chodzinsky said.
power struggle
In September 2022, Computer Weekly spoke with Konstantin Klyagin, founder of Ukrainian software development services provider Redwerk, about the company's response to the war and its business continuity plans.
He said that after the interview, his company faced new challenges. "The biggest change is that, starting in October 2022, Russia launched repeated massive airstrikes on critical energy infrastructure that affected all of Ukraine.
"Despite the fact that our team is distributed throughout Ukraine, many teammates remained in Kyiv, which was and remains the main target of Russian terrorist attacks against civilians"

Konstantin Klyagin, Redwerk
"Despite the fact that our team is distributed throughout Ukraine, many of its teammates remained in Kyiv, which has been and remains the main target of Russian terrorist attacks against civilians."
According to him, power outages have become the norm for many Ukrainians.
"Honestly, we were not prepared for this turn of events, but the biggest lesson we learned is that we need to act quickly," Klyagin said.
He openly stated that inter-corporate communication is vital. "Since our company has horizontal management, employees from different departments communicate freely. Everyone started sharing their tips and tricks on Slack on how to set up a home power plant with a car battery and an inverter, which providers provide internet connection even during a power outage, where to buy quality power banks, and so on."
Klyagin said the team was interviewed to find out who needed help with what, and found that power outages and internet connectivity were a problem for many.
"We have noticed that business centers have begun to equip their premises with power generators and Starlink terminals to ensure uninterrupted Internet connection and power supply," he said. "We have decided to reimburse our employees who visit such coworking spaces and regularly book several tables in a couple of centers."
Those who live far away and prefer to work remotely have received power banks.
Klyagin acknowledged that there was a "small" drop in productivity, but said he was very proud of how responsibly his team approaches their projects and how much they support each other.
"Without the support of IT vendors, it would be impossible to solve problems"

Oleg Polovinko, Kyiv City Council
Oleg PolovinkoThe CIO of the Kyiv City Council told Computer Weekly that Ukrainian authorities rely heavily on the country's IT sector to continue functioning in the current uncertain environment.
"IT vendors and system integrators play a major role in digitization. They have high-level specializations and certified engineers, especially in cybersecurity, high-tech applications and solutions," he said. "Without the support of IT vendors, it would not be possible to solve the problems."
Court rules Uber and Lyft can continue to treat California drivers as independent contractors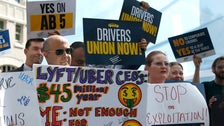 Sacramento, California. (AP) — App-based pickup and delivery companies like Uber and Lyft can continue to treat their California drivers as independent contractors, a state appeals court ruled Monday, allowing the tech giants to bypass other state laws requiring protection and benefits. for workers.
The ruling basically supports a voter-approved law called Proposition 22, which says drivers for companies like Uber and Lyft are independent contractors and are not eligible for benefits like paid sick leave and unemployment insurance. A 2021 lower court ruling declared Proposition 22 illegal, but Monday's ruling reversed that ruling.
"Today's decision is a victory for app workers and the millions of Californians who voted for Proposition 22," said Tony West, Uber's general counsel. "We are glad that the court respectfully treated the will of the people."
The decision is a defeat for the unions and their allies in the state legislature, who in 2019 passed a law requiring companies like Uber and Lyft to treat their drivers like employees.
"Today, the Court of Appeals decided to side with powerful corporations, not workers, in allowing companies to buy off our state labor laws and undermine our state constitution," said Lorena Gonzalez Fletcher, leader of the California Federation of Labor and former state legislator. Author of the law in 2019. "Our system is broken. It would be an understatement to say that we are disappointed with this decision."
The decision was not a complete defeat for the unions, as the court ruled that companies cannot prevent their drivers from joining a union and collectively bargaining for better working conditions, said Mike Robinson, one of the drivers who filed the lawsuit challenging the proposal. 22
"Our right to associate and bargain collectively opens a clear path for drivers and deliveries to hold giant corporations accountable," he said. "But make no mistake, we continue to believe that Proposition 22 – as a whole – is an unconstitutional assault on our fundamental rights."
In 2019, the California Legislature passed a law that changed the rules about who is an employee and who is an independent contractor. This is an important distinction for companies because employees are subject to a wide range of labor laws that guarantee them certain benefits, while independent contractors do not.
While the law has applied to many industries, it has had the biggest impact on app-based car ordering and delivery companies. Their business is based on contracting people to use their own cars for people transportation and delivery. Under the 2019 law, companies will be required to treat these drivers as employees and provide certain benefits that will significantly increase business costs.
In November 2020, voters agreed to exclude app-based car ordering and delivery companies from the 2019 law by endorsing the ballot proposal. The proposal included "alternative benefits" for drivers, including a guaranteed minimum wage and health insurance subsidies if they work an average of 25 hours a week. Companies like Uber, Lyft and DoorDash have spent $200 million on the campaign to make sure it gets through.
Three Drivers and the International Union of Employees in the South, arguing that the proposal to vote was illegal in part because it limited the power of the State Legislature to change the law or pass laws on workers' compensation programs. In 2021, a state judge agreed with them and ruled that companies like Uber and Lyft are no exception.
On Monday, a state appeals court overturned that decision, allowing companies to continue treating their drivers as independent contractors.
The decision may not be final. Employees International Union still has the option to appeal the decision to the California Supreme Court, which may decide to hear the case.
"We will consider all of these options as we decide how to ensure that the fight for these workers continues," said Tia Orr, chief executive of SEIU California.
Most Frequently Asked Questions About Affiliate Marketing
There are many questions about how affiliate marketing works, what to do and what not to do when it comes to building a business. With so much uncertainty associated with both the personal and business aspects of affiliate marketing. In this post, we will answer the most frequently asked question about affiliate marketing.
1. What is affiliate marketing?
Affiliate marketing is a way to make money by promoting the products and services of other people and companies. You don't need to create your own product or service, just promote existing ones. That's why it's so easy to get started with affiliate marketing. You can even start without a budget!
2. What is an affiliate program?
An affiliate program is a package of information that you create for your product that is then shared with potential publishers. The program usually includes detailed information about the product and its retail value, commission levels and promotional materials. Many affiliate programs are managed through an affiliate network such as ShareASale, which acts as a platform for publishers and advertisers to connect, but it is also possible to offer your program directly.
3. What is an affiliate network and how do affiliate networks make money?
Affiliate networks connect publishers with advertisers. Affiliate networks make money by charging a commission to merchants who advertise with them; these merchants are known as advertisers. The percentage of each sale that the advertiser pays is agreed between the seller and the affiliate network.
4. What is the difference between affiliate marketing and drop shipping?
Dropshipping is a selling method that allows you to run an online store without having to stock items. You advertise products like you own them, but when someone places an order, you create a duplicate order with the distributor at a discounted price. The distributor will take care of shipping and packaging on your behalf. Since affiliate marketing is based on referrals and this type of drop shipping does not require an investment in inventory, when a customer purchases from an affiliate link no money is exchanged from hand to hand.
5. Are affiliate marketing and performance marketing the same?
Effective marketing is a marketing method that pays for performance, such as when a sale is made or an ad is clicked. This may include methods such as PPC (Pay Per Click) or display advertising. Affiliate marketing is a form of performance marketing whereby commissions are paid to affiliates based on the results when they click on their affiliate link and complete a purchase or action.
6. Can I promote affiliate offers on mobile devices?
Smartphones are essentially miniature computers, so publishers can display the same websites and offers that are available on a PC. But mobile phones also offer special tools not available on computers, and these can be put to good use by publishers. Publishers can optimize their ads for mobile users by making them accessible to this audience. Publishers can also make good use of text and instant messaging to promote their offerings. With mobile predicted to account for 80% of traffic in the future, publishers that don't market on mobile are missing out on a big opportunity.
7. Where can I find qualified publishers?
The best way to find affiliate publishers is through reputable networks like ShareASale Cj (Commission Junction), Awin, and Impact radius. These networks have a rigorous application and compliance process which means that all affiliates are trustworthy.
8. What is an affiliate disclosure statement?
The Affiliate Disclosure Statement informs the reader that the website may contain affiliate links for which the publisher may be paid a commission if visitors click on those links and make a purchase.
9. Does social media activity play a significant role in affiliate marketing?
Publishers promote their programs in a variety of ways, including blogs, websites, email marketing, and pay-per-click advertising. Social networks have a huge interactive audience, which makes this platform a good source of potential traffic.
10. What is a super affiliate program?
A Super Affiliate is an affiliate who consistently generates the most sales in any program they promote compared to other affiliates in that program. Affiliates make a lot of money from affiliate marketing Pat Flynn made over $50,000 in 2013 from affiliate marketing.
11. How do we track publisher sales?
Publishers can be identified by their publisher ID, which is used in tracking cookies to determine which publishers are generating sales. The activity is then viewed in the Network Dashboard.
12. Can we create an affiliate program in several countries?
Thanks to the widespread use of the Internet, affiliate programs can be promoted in any country. Partnership strategies established internationally should be adapted to the language of the target country.
13. How can affiliate marketing help my business?
Affiliate marketing can help you grow your business in the following ways:
This allows you to save time and money on marketing, which frees you up to focus on other aspects of your business.

You get access to friendly marketers who are willing to help you succeed.

It will also help you promote your products by sharing links and banners with new audiences.

It offers a high ROI (return on investment) and is cost effective.
14. How to find quality publishers?
One of the best ways to work with qualified affiliates is to hire an affiliate marketing agency that works with all networks. Partners are carefully selected and go through a rigorous application process to join the network.
15. How can we promote affiliate links?
Affiliate marketing is usually associated with websites, but there are other ways to promote your affiliate links, including:
Website or blog

Through email marketing and newsletters

Social networks such as Facebook, Instagram or Twitter.

Leave a comment on blogs or forums.

Write an e-book or other digital product.

YouTube
16. Do I need to pay for registration in the affiliate program?
To build your affiliate marketing business, you don't need to invest money in the beginning. You can register for free in any affiliate network and start promoting your brands right away.
17. What is a commission?
Commission rates are usually based on a percentage of the total sale, and in some cases may also be a flat fee per transaction. The rates are set by the seller.
Who manages your affiliate program?
Some merchants manage their affiliate programs in-house, while others choose to outsource management to a network or an external agency.
18. What is a cookie?
Cookies are small pieces of data that work with web browsers to store information such as user preferences, login or registration information, and the contents of a shopping cart. When someone clicks on your affiliate link, a cookie is placed on the user's computer or mobile device. This cookie is used to remember the link or ad that the visitor clicked on. Even if a user leaves your site and comes back a week later to make a purchase, you will still receive credit for the sale and receive a commission that depends on the duration of the site's cookies.
19. How long do cookies last?
The Seller determines the duration of the cookie, also known as the "cookie duration". The most common duration of an affiliate program is 30 days. If someone clicks on your affiliate link, you will earn a commission if they buy within 30 days of the click.
Closing Statement
Most new affiliates are looking to start their own affiliate marketing business. Unfortunately, there is a lot of false information that can mislead inexperienced affiliates. We hope that the answer to your question will clarify how affiliate marketing works and what pitfalls you can avoid. Most importantly, keep in mind that success in affiliate marketing takes time. Don't be discouraged if you don't start selling or making money right away. Most new affiliates take months to earn a consistent income.
Biden administration says TikTok needs to be sold or risk nationwide ban: NPR
The Biden administration is demanding that Chinese-owned TikTok be sold or the popular video app could be banned in the US, according to a TikTok spokesperson.
It remains unclear whether federal officials have given TikTok a deadline to find a buyer. However, this is a major escalation from White House officials who are increasingly concerned about the security of Americans' data on an app used by more than 100 million Americans.
The Biden administration has for the first time openly threatened to ban TikTok. President Trump tried to take TikTok out of business, but the action was stopped by federal courts. The new demand from US officials will almost certainly be met with legal action from TikTok.
A TikTok spokesperson said the company was "disappointed with the outcome" of the new demand by US officials.
For a US company to acquire TikTok would need the blessing of Chinese officials, who have been hostile to the idea of ​​selling off their first global social media success for years.
For two years, the Committee on Foreign Investment in the United States, or CFIUS, has been studying whether US data is adequately protected.
In response, TikTok pledged to spend $1.5 billion on a plan known as "Project Texas." will introduce a stronger firewall between TikTok and employees of its Beijing parent company.
The plan is based on data oversight by Texas-based software company Oracle. It also includes independent monitors and auditors to ensure that neither ByteDance's corporate owner nor Chinese officials can access user data in the US.
At first it seemed that CFIUS was satisfied with the security measures that TikTok was taking, although the deal was not formally approved.
Now, however, CFIUS has rejected TikTok's offer and is demanding that ByteDance sell the app – something ByteDance has vehemently resisted for years.
During the Trump administration, the media supported the Chinese Communist Party. called eminent domain in the US is equivalent to "open robbery".
TikTok CEO Show Zi Chu is due to testify before the House Energy and Commerce Committee next Thursday. It's coming after the promulgation of the bipartisan bill earlier this month this would give President Biden the power to ban TikTok.
Oberwetter said CFIUS's demand that TikTok exit ByteDance would not solve the data problems lawmakers have with the app.
"The best way to address national security concerns is to transparently protect US user data and US-based systems with the robust third-party monitoring, validation and verification that we are already implementing," TikTok spokeswoman Brooke Oberwetter said in a statement. .
A spokesman for the Ministry of Finance declined to comment. ByteDance did not send a request for comment.