What is bone grafting? – Learn different types of vaccination procedures
Surgical treatment of bone grafting has recently gained popularity, especially in the field of dentistry. It is a complex but incredibly successful method of growing new, healthy bone to replace lost or damaged bone. When performed to restore bone loss caused by injury, disease, or other medical conditions, bone grafting can help many patients regain function and improve their quality of life.
During this process, the bone is removed from another location in the patient's or donor's body and transplanted to the problem site. The newly implanted bone then contributes to the development of new bone tissue, which eventually fuses with the original bone. To create a solid base for implant attachment, bone grafting is often used in dental implant treatment. This can be done on many areas of the body, including the spine, hips, and jaws. It is recommended to speak with a qualified medical expert if you are interested To learn more about bone grafting and how it can help you.
autografts
Bone grafting techniques, known as "autografts," use the patient's own bone to replace or repair damaged bone. This approach is often chosen because it does not carry the risk of disease transmission or tissue rejection associated with the use of foreign tissue. Autografts can be taken from the thigh, leg, or chest, among other parts of the body. The damaged area is then treated with bone tissue, which over time will grow together and develop there.
allografts
Allografts involve the transplantation of bone tissue from a donor, which can be either a living or deceased person. Donor bone is carefully cleaned and sterilized before transplantation to ensure that there are no infections or diseases. Allografts are an effective and safe option for bone grafting, as they do not require the removal of bone tissue from the patient's body.
Alloplastic grafts
Alloplastic bone grafting procedures are a type of bone grafting that uses synthetic materials. Alloplastic grafts are typically used to fill small gaps in bones or to provide structural support. The materials used for alloplastic grafts can vary, but are most commonly ceramics, metals, and polymers. This type of bone grafting procedure is often preferred over other types of grafting procedures because it does not require a donor site and is less likely to result in complications such as infection or rejection.
xenografts
Xenografts are a type of bone grafting procedure that uses bone material from a different species, usually bovine or porcine, to replace missing or damaged bone in a human patient. This material is processed to remove any living cells that might elicit an immune response, leaving behind only the bone matrix. Xenografts have a number of advantages including availability, affordability, and ease of use. They also carry a small risk of disease transmission and may not be as effective as other types of bone grafts in certain situations.
synthetic transplants
These procedures involve the use of artificial materials such as ceramics or polymers to stimulate bone growth and regeneration. Synthetic grafts can be tailored to a patient's specific needs, making them an ideal choice for a variety of bone-related injuries and conditions. Synthetic grafts are often less expensive and less invasive than traditional bone grafting procedures, reducing recovery time and patient discomfort.
Abortion bans spark fears within the GOP of backlash in 2024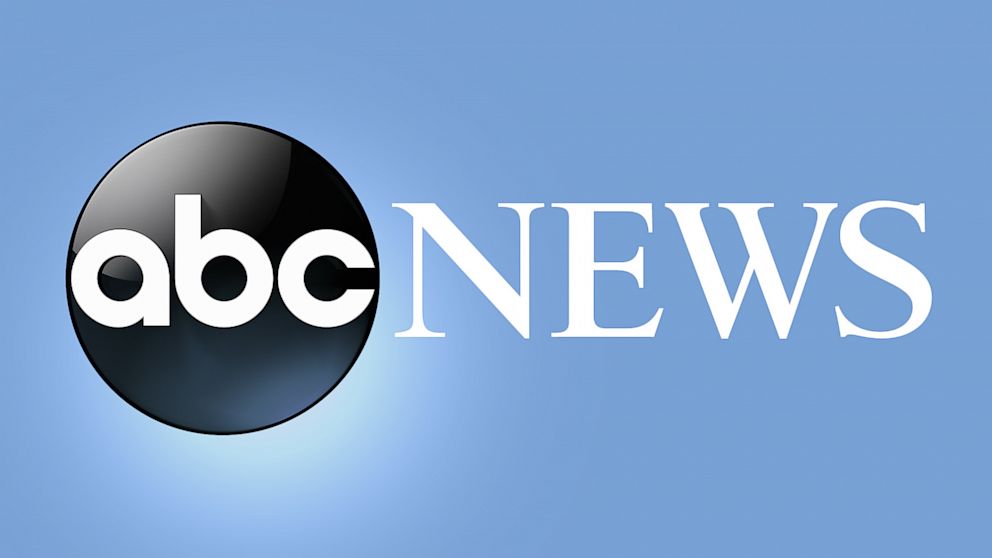 TALLAHASSEE, Florida. — As the new election season begins, the Republican Party struggles to navigate abortion politics.
Allies of the leading presidential candidates acknowledge that their hardline anti-abortion policies may be popular with conservatives who decide primary elections, but they could end up alienating the broader constituency they need to win the presidential election.
The conflict is unfolding across America this week, but nowhere more so than in Florida, where Republican Gov. Ron DeSantis signed into law one of the country's toughest abortion bans late Thursday night. If the courts eventually allow the new measure to go into effect, Florida women will soon be prohibited from having an abortion after six weeks of pregnancy, that is, before most of them realize they are pregnant.
Even before he signed the law, DeSantis' team was keen to underscore his willingness to fight and enforce tough restrictions on abortion. The Florida governor's stance, they say, contrasts sharply with some Republican candidates in the White House, most notably former President Donald Trump, who downplay their support for anti-abortion policies for fear they could end up alienating women or other swing voters in 2024. General election.
"Unlike Trump, Governor DeSantis is not giving up on protecting the lives of innocent unborn children," Erin Perrin, DeSantis' Super PAC spokesperson, said when asked about Florida's six-week ban.
DeSantis' latest political victory in the nation's third-most populous state opens a new window into the GOP's enduring political challenges on an explosive social issue. In recent days alone, Republican leaders in Iowa, New Hampshire and Washington have struggled to answer nagging questions about their opposition to the controversial medical procedure as GOP-controlled state legislatures rush to pass a wave of new abortion restrictions.
The latest election results show that voters are unhappy.
In recent weeks and months, Republicans have suffered painful losses in Michigan, New Hampshire, Nevada, and even crimson Kansas in elections that have been, at least in part, focused on abortion. Last week in Wisconsin, the anti-abortion candidate for the state Supreme Court lost by 11 points, while state president Joe Biden scored less than 1 point.
"Any talk of banning or restricting abortion across the country is a disaster for Republicans in the election," the New Hampshire governor said. Chris Sununu, a Republican who describes himself as a pro-choice but also signed a law banning abortions in the state after 24 weeks of pregnancy.
"The Republican Party is in no position to move away from this issue without scaring the hell out of the ordinary voter, the independent voter, the younger generation of voters," Sununu continued. into a far-right base that doesn't really define much of the Republican Party."
At least privately, strategists involved in Republican presidential campaigns admit that the Republican Party is on the wrong side of the debate as it stands. Despite being popular with Republican primary voters, public polls consistently show that a broader range of general election decision makers believe that abortion should be legal in all or most cases.
There are no easy answers as leading Republicans like DeSantis and even Trump have appointed Supreme Court judges responsible for overturning Roe v. USA. Wade faced huge political pressure last June from the left and the right.
Anti-abortion activists have been especially vocal in warning Republican presidential candidates that the party base will not tolerate any weakness on abortion, given that GOP leaders have vowed for decades to ban the right to abortion if given the chance.
Until this week, Christan Hawkins, president of the anti-abortion group Students for the Life of America, was reluctant to name DeSantis as a leader in the abortion fight.
"This is his opportunity to show himself as a leader in this matter. That's what's exciting at this point," Hawkins said of DeSantis' six-week ban. "He did a lot, but we really needed to see action at the legislative level. I think that this "heartbeat law" completely strengthens his trust in street activists."
Cathy Daniel of anti-abortion organization Susan B. Anthony Pro-Life America called Florida's new law "a huge step forward." their ultimate support for a national abortion ban.
"The abortion issue is not going away," Daniel said. "It's not about saying you passed the law, tick the box, you're done."
Such pressure ensures that the issue remains central to the 2024 campaign as Republican presidential candidates begin to spread across America to keep primary voters interested. At the same time, an intensifying lawsuit over access to an FDA-approved abortion pill is forcing GOP leaders to answer new questions.
Longtime anti-abortion former Vice President Mike Pence denounced abortion pills during an interview with Newsmax this week, vowing to "defend the right to life."
"We are going to continue to advocate for women, born and unborn, and to speak out against abortion pills," Pence said.
Former UN Ambassador to the UN Nikki Haley told Iowa voters this week that abortion is a "personal matter" that should be left up to the states, though she left the possibility of a federal ban open without elaborating.
And in New Hampshire, just a day after the creation of the presidential exploratory committee, South Carolina Senator Tim Scott expressed his support for a federal law banning abortion nationwide after 20 weeks of pregnancy.
"We certainly should always be on the side of a culture that preserves, values ​​and respects life," Scott told reporters. "How do we do that? I definitely think the 20-week threshold is not an issue at all for me."
He has repeatedly tried to refocus the conversation on Democrats' "radical stance" on the issue, because they are generally opposed to any restriction on abortion.
Sununu, the governor of New Hampshire, said he considers Scott a friend, but was surprised that he openly discussed his support for a federal abortion ban in New Hampshire, a state long known for its support for abortion rights.
"Of all the places where you can talk about a federal abortion ban, New Hampshire is not the best," Sununu said in an interview. "He is a good candidate and does a great job in the Senate. But know your audience here, man."
Republican officials in Washington are also still looking for answers.
Republican National Committee Chair Ronna McDaniel declined to comment for this article. Her team pointed to a memo from her office seven months ago in which Republicans should highlight Democratic officials' opposition to any restrictions on abortion, which the memo describes as an "extreme position."
However, after the mid-term disappointment of the GOP last fall, Republicans are increasingly concerned that such reports are not enough to help wipe out the Democrats' lead, especially as Republicans in key states continue to impose strict restrictions on abortion.
Republican strategist Alice Stewart said Republicans must find a way to focus on the shortcomings of the Biden administration, the economy, crime and education in the 2024 campaign.
"Abortion is a challenge for Republicans. It's impossible to deny it," said Stewart, who initially welcomed the overturning of Rowe's Supreme Court decision. "Politically it has become problematic."
Campaigning in Iowa this week, former Arkansas Gov. Asa Hutchinson tried to duck questions about his support for aggressive abortion restrictions. Before leaving office earlier in the year, he signed into law a law banning abortion after six weeks of pregnancy; there was an exception in the law for the life of the mother, but not for rape or incest.
Hutchinson said voters are more concerned about national defense, capping domestic federal spending and boosting US energy production than they are about abortion.
"I don't see this as a problem that will hurt us in the long run," Hutchinson said, referring to the strict bans on abortion. He did not say whether he would sign a federal ban for six or 15 weeks if he sat on his desk as president. "I've always signed the pro-life bills that came to me, but obviously I'd like to take a look at the bill."
And even in DeSantis' Florida, there are signs that the ambitious Republican governor is approaching the issue with some caution.
Almost exactly a year ago, a smiling DeSantis signed a new 15-week abortion ban in a rowdy public ceremony, accompanied by Republican lawmakers with dozens of cheering supporters in the audience.
This week, he privately signed a 6-week ban. His office issued a press release shortly before midnight to commemorate the achievement.
And he ignored the landmark achievement altogether on Friday when he gave a speech at the religiously conservative Liberty University. That same Friday night in New Hampshire, he named himself and Florida as the nation's leaders on a host of "major issues," but made no mention of abortion or the law he signed the night before.
Christian Ziegler, chairman of the Florida Republican Party, dismissed any political concerns, pointing to DeSantis' overwhelming re-election last fall.
"I think it's very hard for anyone to say that a governor who is running a conservative program is going to hurt them," Ziegler said.
___
AP writers Thomas Beaumont of Des Moines, Iowa and Holly Ramer of Concord, New Hampshire contributed.
'It's hard for parents': do young children need their own phone? | Parents and upbringing
How old is enough to have your own mobile phone? This time around, your kids might be right about everyone else making them look younger than you think.
New research of Ofcom found that a fifth of 3- and 4-year-olds now have their own phone and already use it to browse streaming services, use social media and play games online.
It's not the same as parents handing over their phone to a toddler for a little entertainment — far more (69%) of children aged three and four regularly use handsets to go online, including on borrowed devices, according to the regulator. MASS MEDIA. But the fact that one in five had their own phone led England's Children's Commissioner to say this week that they shouldn't have one at all: "Very young children don't need phones with Internet access." said Dame Rachel de Souza. told the Telegraph.
Concern about the impact of technology on children is nothing new, but while most parents will at some point struggle with placing restrictions on phone use, many admit to allowing even very young children to use them at times. So how do parents navigate this often dangerous territory? And in general, what do kids use mobile phones for?
Ofcom has investigated the latter question. Three- and four-year-olds may still be developing the dexterity to hold a pen, dress or cut food, but 92% of them watch video streaming platforms like YouTube (on all devices), and almost half send voice messages and videos. messages, 23% use social media apps or sites, 18% play online games, and 11% post their own content for video streaming.
Children of this age were more likely (51%) to use the dedicated children's YouTube channel than the main site (31%), although an astonishing 38% had their own YouTube profile. Once there, like any parent who loses a small child due to baby shark or Peppa Pig knows they like cartoons, cartoons, mini-movies or songs.
Separate research from family of ideas found that this age group's favorite YouTube channels are Blippythe blue-and-orange-clad actor whose videos of tractors and popsicles earned him 17 million subscribers, and Ryan's Worlda phenomenally successful unboxing and educational site by 11-year-old Ryan Kaji (34 million subscribers).
Many teachers won't need data to tell them about the ubiquity of phones among young children and their potential impact. Nova Cobban, a former primary school teacher who has worked with children aged five and six, says their use of technology stood out in two ways. "One was that very young kids were talking about seeing something on YouTube – you knew they were using it, that they were craving it, that they were making fun of kids who didn't have access to it. So there was already an element of controversy in that."
Secondly, she says, "There were definitely times when I knew that those kids who talked about access to games, for example, were pretty tired and disconnected compared to those kids who I knew didn't have access to. to these things."
Cobban of Bedfordshire, who is now psychologist and the mother of a four-year-old says she would never give her daughter her own phone at that age, although she sometimes allows her to use it. But even as she watches her child closely, she says, "I know that when my daughter picks up my phone, she can easily switch from watching something I'm quite happy with to five seconds later by tapping on something and … different content.
"Parents are hard. We know how hard it is. And we know that five minutes of silence is sometimes good."
Of course, there are those who believe that young children should not have phones at all. said in January she didn't think children should be given a phone too early, and was "always surprised" when younger children had phones. V World Health Organization (WHO) stated in 2019 that children under the age of two should not watch any screens, and children under the age of five should have no more than an hour of sitting time in front of a screen. High levels of screen time have been linked to developmental delay in children between the ages of two and five.
"One of the concerns is that using screens to silence children teaches them a kind of instant gratification that really shapes their brain," says Ryan Lowe, child and adolescent psychotherapist and spokesman for the Association of Child Psychotherapists (ACP) . . "Children's brains are plastic and they learn what they are taught at this time." She is also concerned that using the phone too much at an early age "worsens the relationship with the adults who are looking after them at that moment."
However, there is no consensus on how to respond: the WHO recommendations have been disputed by child development experts, including the Royal College of Paediatrics and Child Health, who said the recommendations overlook families raising children in cramped living quarters, such as those without open spaces. play spaces. . Chief Medical Officers of the UK Government concluded there wasn't enough research in 2019 to make recommendations about how much screen time is best.
Jennifer House, Parent Platform Editor-in-Chief netmama, agrees that economic factors play a role in the phone controversy. "Parents have certainly suffered the cost of living as they work harder and struggle to keep their families afloat. And so if they need their child to sit and play a little while they work, that's why they do it.
"It's too easy to have a reflex reaction, thinking, 'Oh, those terrible parents, what are they doing?' Although in reality it is a very complex picture.
Their members well informed disadvantages of excessive phone use and should not be blamed for their prevalence, she says. When concerns arise about potential harm, "they tend to fall squarely on the shoulders of the parents, as if they are not doing enough. As if the parents themselves could hold back these social [changes]".
With the near-ubiquitous use of telephones as children enter secondary school (Ofsted found that 98% of children between the ages of 12 and 15 have mobile phones), it may not be realistic to expect those a few years younger to have little contact with them.
And telephone resources, of course, can also be useful if children know how to use them correctly. "We know that overuse of digital technologies for children, as for everyone, is not ideal," says Dr. Poldi Otermans, Senior Lecturer in Psychology at Brunel University London. "But I also think that no matter what we do, for the current generation as well as future generations, we are living in a digital age. There is no way around this. I think it's our duty to teach kids how to make the best use of digital tools."
Otermans has educational startup which, in addition to educating disadvantaged communities internationally, develops on the basis of AI "app for learning Designed for children ages four and up, especially children with neurodiversity. Testing the app with young children showed how confident they are with digital technology, Otermans says: "It was easy for them. They knew what to press, they told me, "This button. No, it should be there, it should be red."
It also demonstrated the difficulty in working out how to set limits. Despite numerous trials, she says: "We haven't yet determined the optimal time for kids to use the app before Teddy says, 'Enough studying for today, see you tomorrow.' It's something we're still learning."
Mental Health Providers: Tips for Finding Them
Mental Health Providers: Tips for Finding Them
Mental Health Providers: Credentials, Services Offered, and What to Expect
Mayo Clinic Staff
If you have never seen a psychiatrist before, you may not know how to find someone who meets your needs. Here are some things to keep in mind when looking for a mental health provider.
What type of psychiatrist do you need?
Mental health providers identify and treat mental disorders. Must have at least a master's degree. Some may have higher levels of education, training and credentials. Make sure the provider you choose is licensed to provide mental health services. Licensing and services are subject to provider training, area of ​​expertise, and state law.
Below you will find some of the most common types of mental health providers. Some may specialize in areas such as depression, alcohol or drug abuse, or family therapy. They may work in a private practice or in a hospital, in a public agency or in another institution.
psychiatrist
A psychiatrist is a medical doctor (MD) or doctor of osteopathic medicine (DO) who specializes in mental health. This type of physician may further specialize in areas such as child and adolescent psychiatry, geriatric psychiatry, or addiction psychiatry. This provider can diagnose and treat mental disorders and prescribe medications. A psychiatrist may also offer talking therapy, sometimes called psychotherapy.
psychologist
A psychologist is trained in psychology, the science that deals with thoughts, emotions, and behavior. Typically, a psychologist holds a doctoral degree, such as a Ph.D. or Psy.D.
A psychologist can identify and treat many types of mental illness. This provider offers various types of talking therapy. In the US, most psychologists are not licensed to prescribe drugs. But they may work with another health care provider who can prescribe medication if needed.
Psychiatric nurses
A Mental Health Psychiatric Nurse (PMHN) is a Registered Nurse (RN) trained in mental health. A Chartered Advanced Practice Psychiatric Nurse in Mental Health (PMH-APRN) holds at least a master's degree in psychiatric mental health care. Other types of advanced practice nurses who offer mental health services include clinical nurse specialist (CNS), nurse practitioner (NP), and nurse with a Doctor of Nursing Practice (DNP) degree.
The services offered by mental health nurses depend on their education, training, experience, and state law. They can detect and treat mental illness. If state law permits, nurses may prescribe medications.
Graduate student
A physician assistant (PA) practices medicine as a primary care provider or works alongside a physician. Physician assistants may specialize in psychiatry.
They can detect and treat mental illness. They can also advise on causes, treatment, and outlook. A physician assistant can prescribe medication.
Licensed Clinical Social Worker
If you prefer a social worker, look for a licensed clinical social worker (LCSW) with mental health training and experience. A licensed clinical social worker must have a master's degree in social work. Some have PhDs in social work.
Social workers offer assessment, counseling and a range of other services. What services they offer depends on their licensing and training. They don't have a license to prescribe drugs. But they may work with another health care provider who can prescribe medication if needed.
Licensed Professional Consultant
The training required for a Licensed Professional Consultant (LPC), Licensed Clinical Professional Consultant (LCPC), or similar positions may vary by state, but most hold at least a master's degree with clinical experience.
These licensed counselors identify mental health conditions and provide advice on a range of issues. They don't have a license to prescribe drugs. But they may work with another health care provider who can prescribe medication if needed.
Marriage and family therapist
The Marriage and Family Therapist (MFT) is trained in family and individual therapy. This type of therapist can help you overcome family or other relationship problems. They have at least a master's degree. License and certification requirements vary by state. Look for a licensed family therapist (LMFT). These therapists may work independently or in partnership with other professionals.
What other issues should be considered?
Consider these questions when choosing a mental health provider:
Your problem or condition. Most mental health providers treat a range of conditions, but one who specializes in treatment may be best suited to your needs. For example, if you have an eating disorder, you may need to see a psychologist who specializes in this area. If you have family problems, you can see a licensed family therapist. In general, the more severe the symptoms or the more difficult the diagnosis, the more experience and training you should seek from a mental health provider.
Whether you need medication, counseling, or both. Some mental health providers are not licensed to prescribe drugs. Therefore, you may need to contact multiple mental health providers. For example, you may need to see a psychiatrist to manage your medications and a psychologist or other mental health provider for counselling.
Your health insurance. Your insurance policy may list specific mental health providers who are covered. Coverage may only apply to certain types of mental health providers. Check with your insurance company, Medicare, or Medicaid to find out what types of mental health services are covered and your benefit limits.
How to find a psychiatrist?
To find a mental health provider, you can:
Ask your health insurance company for a list of covered providers. Many insurance companies post a list of these providers online.
Ask your healthcare provider for a referral or recommendation.
Ask trusted friends, family members, or someone in your religious community.
Check if your employer offers an employee assistance program (EAP). Or find out if your school's school health center offers mental health services. Or ask for directions.
Contact your local or national mental health organization by phone or online, such as the National Alliance on Mental Illness (NAMI).
Search the Internet for professional associations that have directories of mental health providers, such as the American Medical Association, the American Psychiatric Association, the American Psychological Association, or the Association for Behavioral and Cognitive Therapy.
Check phone book listings or search the Internet for categories such as community service numbers, counselors, psychologists, psychiatrists, or social service organizations.
What should you look for in a mental health provider?
When choosing a mental health provider, consider these questions:
Education, training, licensing and years of practice. Licensing requirements vary by state.
Areas in which the provider specializes and services offered.
Approaches and philosophy of treatment.
What insurance companies can be used.
Opening hours, cost and duration of sessions.
Make a list of questions to ask. Finding the right couple is key to establishing a good relationship and getting the most out of your treatment.
April 14, 2023
Types of mental health professionals. National Alliance on Mental Illness. http://www.nami.org/Learn-More/Treatment/Types-of-Mental-Health-Professionals. As of February 23, 2023
Finding a Mental Health Specialist. National Alliance on Mental Illness. http://www.nami.org/Find-Support/Living-with-a-Mental-Health-Condition/Finding-a-Mental-Health-Professional. As of February 22, 2023
Finding a health care provider. Depression and Bipolar Disorder Support Alliance. https://www.dbsalliance.org/wellness/treatment-options/finding-a-health-care-provider/. As of February 22, 2023
A Handbook of Professional Views: Family and Family Therapists. US Bureau of Labor Statistics. https://www.bls.gov/ooh/community-and-social-service/marriage-and-family-therapists.htm. As of February 22, 2023
Handbook of professional worldview: Psychologists. US Bureau of Labor Statistics. https://www.bls.gov/ooh/life-physical-and-social-science/psychologist.htm. As of February 22, 2023
Psychiatric nurses. American Association of Psychiatric Nurses. https://www.apna.org/i4a/pages/index.cfm?pageID=3292#7. As of February 22, 2023
What is psychiatry? American Psychiatric Association. https://www.psychiatry.org/patients-families/what-is-psychiatry. As of February 23, 2023
How to choose a psychologist. American Psychological Association. http://www.apa.org/helpcenter/choose-therapist.aspx. As of February 22, 2023
What is PA? American Academy P.A. https://www.aapa.org/what-is-a-pa/. As of February 22, 2023
Search for a provider. PTSD: National Post Traumatic Stress Center. https://www.ptsd.va.gov/gethelp/find_therapist.asp. As of February 22, 2023
Provider types. PTSD: National Post Traumatic Stress Center. https://www.ptsd.va.gov/understand_tx/types_therapist.asp. As of February 22, 2023
login details. National Association of Social Workers. https://www.socialworkers.org/credentials. As of February 22, 2023
Review of state licensing of professional consultants. American Counseling Association. https://www.counseling.org/knowledge-center/licensure-requirements/overview-of-state-licensing-of-professional-counselors. As of February 22, 2023
Occupational Outlook Handbook: Substance Abuse, Behavioral Disorders, and Mental Health Counselors. US Bureau of Labor Statistics. https://www.bls.gov/ooh/community-and-social-service/substance-abuse-behavioral-disorder-and-mental-health-counselors.htm. As of February 22, 2023
MFR Licensing Tips. American Association for Marriage and Family Therapy. https://www.aamft.org/Directories/MFT_Licensing_Boards.aspx. As of February 24, 2023
More
.